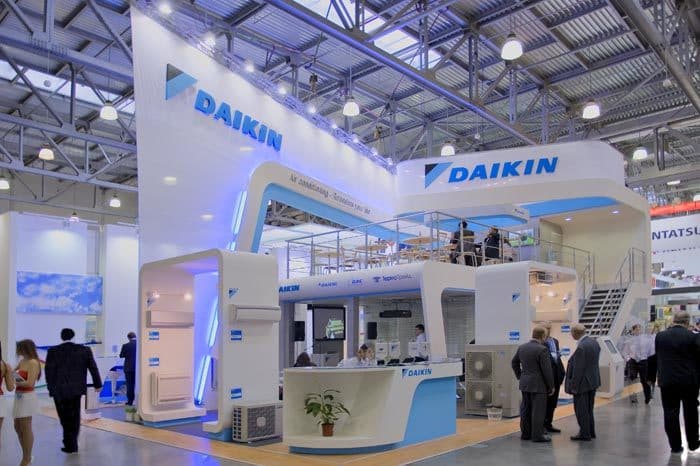 Daikin air conditioner very popular by users for its high quality, stable operation and energy saving. Daikin is considered a leader in air-conditioning technology and is occupying the largest market share in air-conditioning companies in Vietnam.
In 2015, Daikin launched many different types of air-conditioners and especially no longer produces air-conditioners using Gas R22 for wall-mounted air conditioners, but instead is Gas R32 which saves energy and protects the environment better.
Daikin air conditioner has many different product lines, each machine is suitable for each type of space and design, such as:
Daikin air conditioners are produced in Thailand on a modern, closed production line. Daikin air conditioner comes with a one-year warranty, while compressors are covered by a 4-year warranty.
See more product information and best prices for Daikin air conditioners at: http://dienmaygiatot.com/cat/may-lanh/may-lanh-daikin/.
Best regards,
Electric Machine Good Price